Wide Format Printing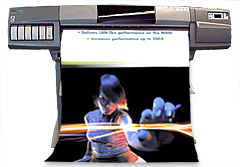 Picture-THIS wide format printing services provide exceptional results for fine art reproductions, museum and gallery exhibits, trade show and event graphics, conferences, retail displays, POP, banners and other signage requirements. Gorgeous, prints exactly the way you imagined them are available with a dazzling array of media, mounting and laminating choices that are suitable for indoor and outdoor use.
Control Freaks
Because we are designers and printers, our comprehensive production skills enable us to take your project from design concept all the way to finished product while ensuring complete quality control. When you give us your ideas, we bring them to life as you imagined them and even when you supply the print-ready design files, we will advise you on what to expect each step of the way. As always, all of your wide format print materials will be created using digital print technologies that produce exceptionally high-quality results today, and in future.

Just What You Need
Some of the materials we offer are listed here below but check with us if you have a special project because chances are, we can produce it!
PRINT MEDIA

Heavy, Glossy and Matte Photo Paper:
- gorgeous photo and graphic reproduction
Canvas:
- beautiful gallery quality prints and canvas frame wrapping
Vinyl Banner:
- sturdy banner graphics for events, temporary signage and displays
Anti-Curl Banner:
- preferred for retractable banner stands everywhere
Window Film:
- adhesive and static cling varieties dress up un-tinted windows
Floor-Graphics:
- walk-upon material means the whole floor can be your message board
Fabrics:
- light and luxurious feel for banners and graphics
Backlit (Lightbox) Film:
- translucent and ready to shine
Fine Art Papers and Watercolor Papers:
- amazing museum quality, archival prints for special projects

LAMINATES

glossy
satin
matte
textured
floor ready (OSHA approved)
light blocking (rear laminate)
photo over-spray (matte, satin, gloss)

MOUNTING

Gatorboard: 3/16", 1/2", 3/4" 1", 2"
White, Black, Neutral
Foam Board: 3/16", 1/4", 1/2"
White or black
Expanded PVC: 1mil, 2 mil, 3 mil, 4mil, 5mil, 6mil, 8mil, 10mil, 12mil, 13mil, 19mil
All sizes available in white, black available in 2mil, 3mil, 6mil, 13mil
Additional colors available in 3mil & 6mil: gray, light gray, dark red, light yellow, green, light blue, dark blue, purple, beige

BANNER FINISHING

hemming (sewn, taped)
brass grommets
velcro fasteners