Offset Printing | Pre-Press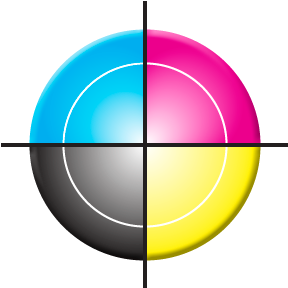 Yes, we agree, the rumors of the demise of print have been greatly exaggerated. While electronic forms of communications have enhanced your audience reach and budget impact, you know that there there is still an important place in your marketing plan for the development and printing of key pieces for sales and marketing collateral, event materials, direct marketing and corporate communications. Picture-THIS has the experience in corporate marketing, design and print production that will give you the edge in maximizing the power of those print pieces.
Something Substantial
A properly designed and produced print piece supports the intentions of your message. The medium, whether glossy with metallic print or hand crafted and personally signed, can convey a sense of the sender and the message before the copy is even read. The very fact that it is tangible, speaks of permanence and strength while adding a more personal touch to diverse communications. In this increasingly globalized business environment, actually touching a a highly targeted and well-crafted print piece sometimes offers the most personal and noticeable gesture.
Right Down the Line
Picture-THIS prides itself on offering all of the services necessary for producing a memorable print piece, whether quantities dictate a short digital run or a massive offset run. Graphic design, pre-press, press management, printing, binding, finishing, mailing and delivery services are all available and ready to go as quicky as you need them. Our expertise in all things print will ensure that your materials make just the statement you intend to make. From beginning to end, Picture-THIS provides complete one-stop shopping or just as many bits and pieces as you need to succeed in creating all of your print materials including:
Corporate Reports
Training Materials
Product Manuals
Data Sheets / Brochures / Flyers
Business Cards
Catalogs
Postcards
Rack Cards / Promotion Cards
Presentation Folders
Invitations
Programs
Menus
Posters
Letterhead / Envelopes
Decals / Labels